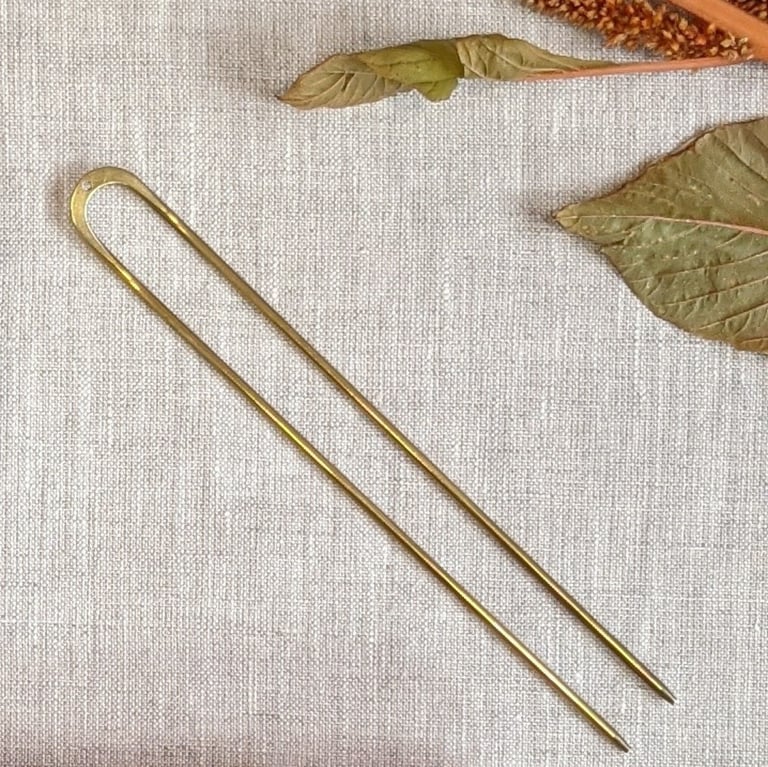 Una Minimal Brass Hair Pin
The Una hair pin is fab. I'm not just saying it! It just does what it needs to do with minimal effort.
Simply style your hair in a messy bun, chignon, or plait then pin. Weave the pin in and out through your up do and voila!
Dimensions: 5 inches
Made with solid brass.
Designed and hand crafted by the Kent coast of England.