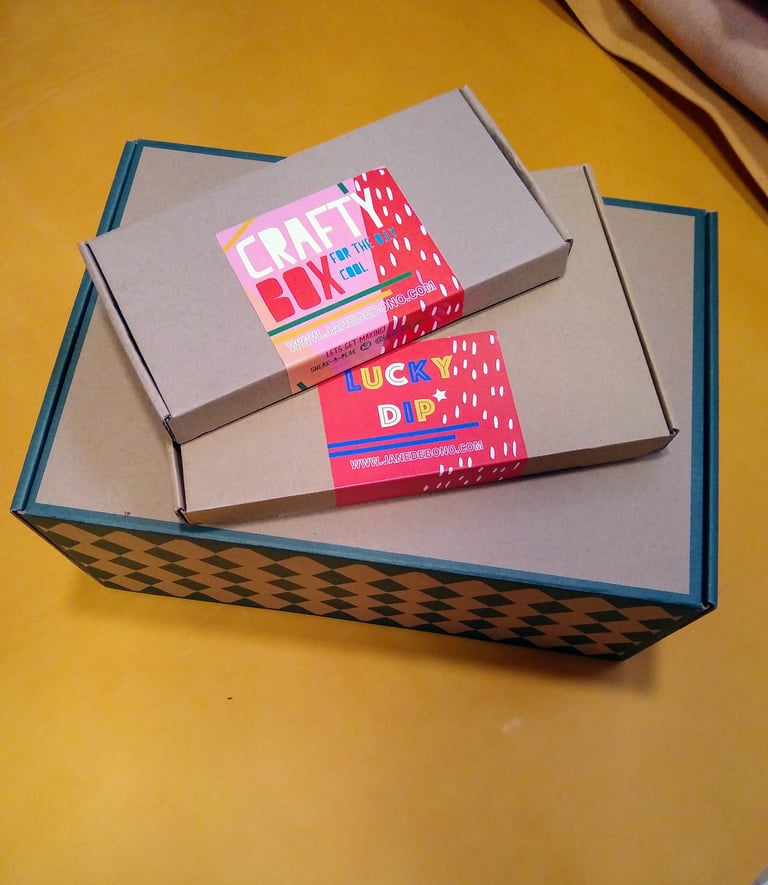 D.I.Y Leather Earrings & Things Crafty Box
This kit is a zero waste product, made from offcuts and components from end of season collections used in the fashion industry. Rather than see it go to landfill it gets bagged up with a set off instructions, patterns and a few extras to be repurposed.
Here, you will learn simple design, easy to follow crafts that help
facilitate our magical and awesome minds! Support the future makers of this world and help them to fire their imaginations too.
Who's it for? Anyone who likes to craft, interested in jewellery and looking into learning new skills, project making with kids and teens wanting to make their mark.
Inside the box:
1 x Set of instructions and patterns.
1 x Set of bunting instructions and patterns.
A generous handful of printed, plain and assorted colourful scrap leather.
2 pairs of earring hooks, jump rings, findings and charms.
In some cases we may add little extras components depending on what materials are available at the time.
What you will need:
Sharp scissors, scalpel, cutting board, hole punch or needle, pliers or angled tweezers.
Box dimensions: 217mm Length, 108mm Width, 20mm Height.
The kits are made to order so if you would like to gift this to someone we can add a message and send it directly to them. It fits straight through the letterbox!
£15 inclusive of delivery.